Hi, it's nice to meet you!
Are you ready to take control of your health and fitness?
I can absolutely help you with that, but first you probably want to know a little more about me …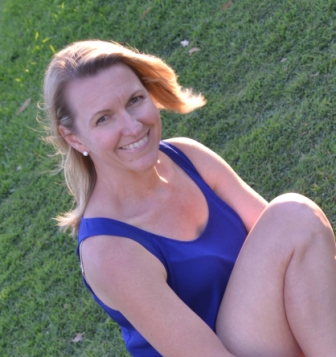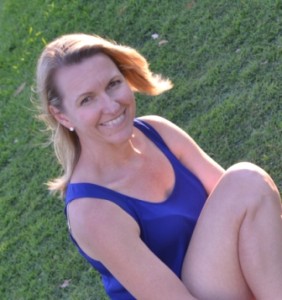 I am a Women's Fitness Expert and female Personal Trainer based in Bridgeman Downs on Brisbane's northside, but I am also a wife and mum.  I am a runner, aspiring yogi, a wanna be Masterchef, love hanging out with my family and lover of all things health & fitness.
You may ask why I am different to other Personal Trainers.  Because I understand the every day stresses of women like you .. balancing work, family and kids.  Taxiing kids from one end of the earth to the other, keeping up with the seemingly endless washing pile, making sure the family eat healthy, nutritious meals and maybe finding some time for yourself!  There are certainly days I wish I had more energy!
I have the same insecurities as you and the same health & fitness goals.  I want to feel great and look good with minimum effort, maximum results and the odd glass of bubbles or two! But, as I get older, and the kids get older I'm finding it harder to stay on top of everything!
I believe that your health & fitness goals should be about finding the balance and moderation that works for you.  I'm still working on this and who knows, maybe one day I will find that balance.  I would love to work with you to help you take control of your health & fitness and find your balance.  I want you to feel good, have the energy to keep going through the day & feel comfortable with your body.  I know that it's hectic and sometimes hard to manage, but this time for YOU is just as important as the long list of to-dos you need to get done today!
Do I exercise every day? No, I would love to say that I do, but that's just not true. Some days turn out to be more hectic than others and sometimes I just don't feel like it! Generally though, I aim for 4 – 5 days per week, but I don't beat myself up if I don't get in 5 sessions. Over the years I have stayed active by participating in many fun runs, triathlons and half marathons. Never in a competitive capacity .. only ever to challenge myself, better my own achievements and personal bests.
As your Personal Trainer, we will work together on your health & fitness goals and while I think a good workout is super important, I am just as passionate about nutrition and eating well. I am always searching for yummy and healthy options to feed my family. Check out my blog for some quick, easy and healthy recipe ideas for you and your family.
Enough about me … one thing I would like you to know is that your health & fitness goals are important to me.  I imagine they are important to you too .. they should be all about YOU. Not me and certainly not your neighbour, your best friend or the latest celebrity. I believe that your health & fitness is an important part of your life but I know that there are many other priorities in your life also. It really is about balance and moderation. The benefits, however of choosing a healthy lifestyle will certainly continue to give back, not only to you but your family and friends.
I look forward to meeting you! If you would like to get started now with a female personal trainer who really does understand you, then contact me here and I'll give you a call.

My qualifications…
Bachelor of Commerce ( Accounting & OBHRM ) .. I know right?!?!

Cert III & IV in Fitness

Registered Fitness Professional

Nutrition for Sport & Exercise

Sports First Aid & CPR

Punchfit Trainer

Metafit Instructor

Children's Trainer

Level 1 Kettlebell Trainer

TRX Suspension Trainer

Level 1 Bootcamp & Outdoor Group Fitness Instructor
I recommend that you contact me to discuss the next step you should take to improving your health & fitness. Also, make sure you consult with your own healthcare professional before undertaking any diet or exercise program .. even if it is guaranteed to change your life!