What's it like training with me?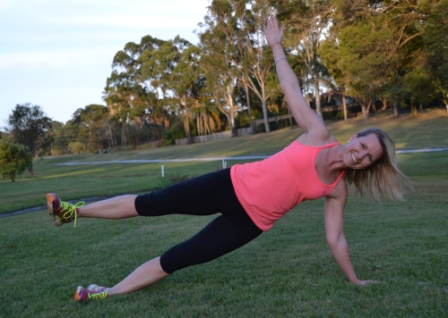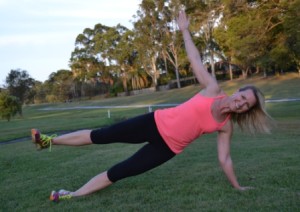 As a female personal trainer, I can absolutely relate to how you feel and what you want from your health & fitness goals.
One important thing I would like you to know when you train with me is that you are an amazing individual and I promise that I will always respect that.  All your training programs are planned with that in mind.  Your wants, your needs and your goals are important to you and they are important to me too!
I will however, challenge you, push you, educate you, hold you accountable and if I'm doing a really good job, I might even make you laugh!
Email me here with any questions you have. I'll get back to you as soon as I can or I can give you a call for a chat which is sometimes so much quicker & easier ( I imagine you're on a pretty tight time schedule! ) vicki@ascenthealthandfitness.com.au
Where will we train?
You can train with me face to face … or I have some online options if we can't get together!
1-on-1 Personal Training
You will only have a Female Personal Trainer. I have a small private home studio where I prefer to train my clients, however I do love training outdoors and getting some fresh air and sunshine when the weather permits! My studio is private and there are no gym fees.
Your 1-1 training session will always be planned specifically to your individual goals and your ability level. It will be challenging but not out of your reach.
You will have the opportunity to discuss all aspects of you health & fitness during this time including nutrition guidance.
Group Personal Training
A ladies only session combining both cardio and strength training.  These are only small groups with a maximum of 4 – 5 ladies.
There will always be a focus on your individual goals and ability levels. Find your motivation, energy, tone up and get the support you want & deserve! And have a laugh along the way .. these sessions are all about moving in a way that makes you feel good and is good for you!
Online Training
28 Day Restart     I run this face to face & online restart every quarter. It's the perfect opportunity to "restart" and get yourself back on track. Head over to register for my regular updates so that you don't miss out on finding out about when the next one starts!
Women's Health & Fitness Coaching     An exclusive opportunity for coaching with me. This membership is for women only and you will have access to workouts, recipes, meal plans, regular Skype catch ups and a private Facebook group. And of course, you have access to me as your personal trainer! Find out more info here.
I know you'll have a ton of questions .. email me at  vicki@ascenthealthandfitness.com.au  and I'll get back to you or give you a call if it's easier.