This Saturday just gone Miss 13 and I headed off to check out the Utopia Women's Wellness Festival.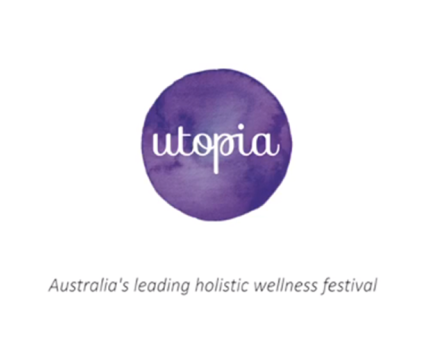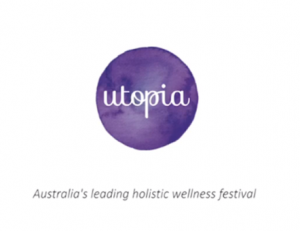 This day was everything Women's Health & Fitness. There were health & wellness products to try and buy ( I was restrained ) .. and there were speakers on various subjects. Lots of interesting bits and pieces to look at and lots of speakers to listen to!
I will admit our favourite part of the day was easily listening to the speakers … without replaying word for word, here's a quick run down on who we listened to.
Lisa Messenger … so inspiring! I'm off to create my very own empire now! We
ll, maybe not an empire but what I took away was that anything is possible if you know exactly what you want to do and work hard enough .. you can make it happen. Yes, inevitably there
will be set backs, even failures but take those as a learning experience and keep moving ahead.
Dr Cris Beer … do yourself a favour and check this gorgeous lady out! Dr Cris spoke about our hormones and more importantly listening to and taking care of ourselves. It's not the easy fix to treat our symptoms .. we need to look a bit further to find out what the underlying issue is.
Dr Cris has a book out at the moment that I didn't buy on the day but I might just pick myself up a copy. 52 healthy habits .. incorporate one each week for a year.
Lola Berry … so incredibly down to earth! There will always be ups and downs, even people who don't like you but keep doing your thing, what makes you happy. And she has a new book of smoothies and juices that all look just delicious!
Katie Dean … Now that you are totally inspired to go out and change your little part of the world .. or the whole world .. or even just achieve something you never thought you could, Katie is go to girl instilling confidence.  No negative thoughts allowed .. if they appear then you need to turn them around to make them a positive thought. Remind yourself of this every single day.  The biggest take away from Katie .. have confidence in yourself, love and accept yourself and your amazing abilities.
Would I go again next year? Totally? I can't wait to hear who will be speaking .. this year's speakers were so inspiring and motivational!
Thank you Utopia! I'll visit again next year.
Vic x