I know it's starting to get a little cooler and salads aren't exactly what you might crave right now, but this recipe for Mexican Chicken Salad is totally delicious as a warm salad.  Either prep it fresh or heat the chicken up before you add it!
Mexican Chicken Salad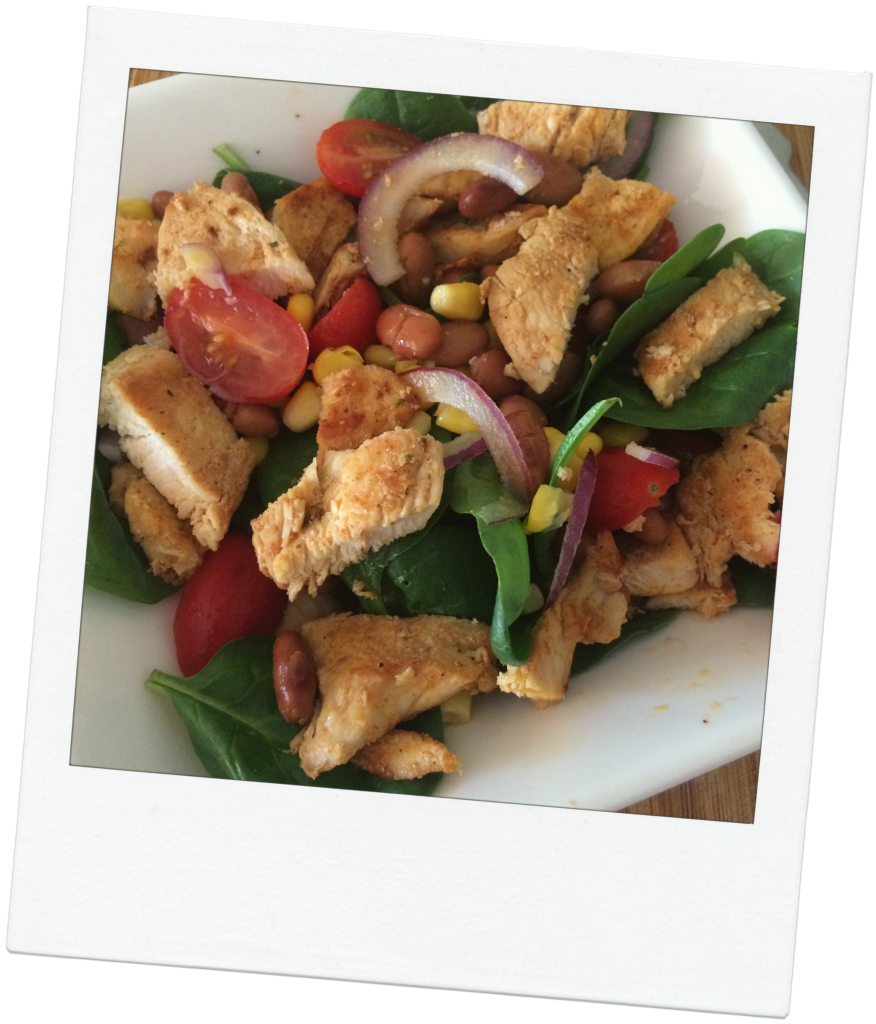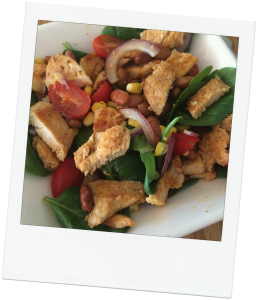 Ingredients
100g chicken*
Mexican style seasoning*
Salad greens of your choice
Cherry Tomatoes
1/4 Avocado
1 – 2 tablespoons corn kernels
1/3 cup beans*
Onions / Shallots
I use fresh chicken and marinate it in a little olive oil and the mexican seasoning. You could cook up a larger batch and use in salads / wraps for lunches throughout the week. *To save time buy a BBQ chook, shred it and then give your serve a quick sprinkle with the seasoning. Heat it up if you are looking for a warm salad.
*I am using a Chipotle seasoning at the moment. You can buy Mexican seasoning from the herbs / spice section at the supermarket. Another favourite is Old El Paso Fajita seasoning.
*I use either Mexe beans, pinto beans or kidney beans.
Throw it all together and enjoy!
The salad doesn't really need a dressing with all the flavours from the seasoning. If you really need something try a few little dollops of salsa. Add a sprinkle of cheese if you like.A quick, easy and delicious salad that only takes a few minutes to throw together for a healthy option for lunch .. or dinner.
Download to print it here
If you would like more recipes, hints & tips make sure you head over here to register for my newsletter .. you will also receive my tips for making meal prep simple!